Lévis Half-Marathon - Races
Races
The ever-popular Lévis Half-Marathon is expected to attract thousands of participants to the south shore of Quebec City. This fast course, mostly downhill route, is always a hit with runners.
The Kids Race starts on De l'Hébreux Street and continues along the bike path to the finish line at the Juvénat Notre-Dame school in Saint-Romuald.
Our event is GOLD sanctioned by the Fédération québécoise d'athlétisme.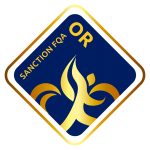 Start time
11:30 a.m.
Time limit
30 minutes
Age required on race day
Open for 5 to 12 years old kids.
Date
May 7th, 2023
.