About
Je Cours Qc is a series of five major running events at the heart of picturesque Quebec City and the surrounding area. The series includes the Beneva Quebec City Marathon, a healthy invitation from Brunet —now the second biggest road racing event in Quebec—the Demi-marathon de Lévis, the Trail du Coureur des Bois de Québec, the Descente Royale de Québec and the Défi des escaliers de Québec.
With fresh new aspects to the courses every year and a festival celebrating the joys of running, it's no wonder thousands of runners and walkers keep coming back for more!
Series statistics
3,000 volunteers
Attracts 17,000+ participants!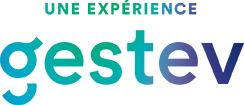 Je Cours Qc was originally founded in 1998 by Denis Therrien under the name Courir à Québec. Ownership was transferred to Gestev and Groupe Boucher Sports on December 21, 2015.