Ambassadors
They're passionate, motivated and, above all, ready to share their love of running with you. Like us, they'll be with you all season long to help you achieve your goals.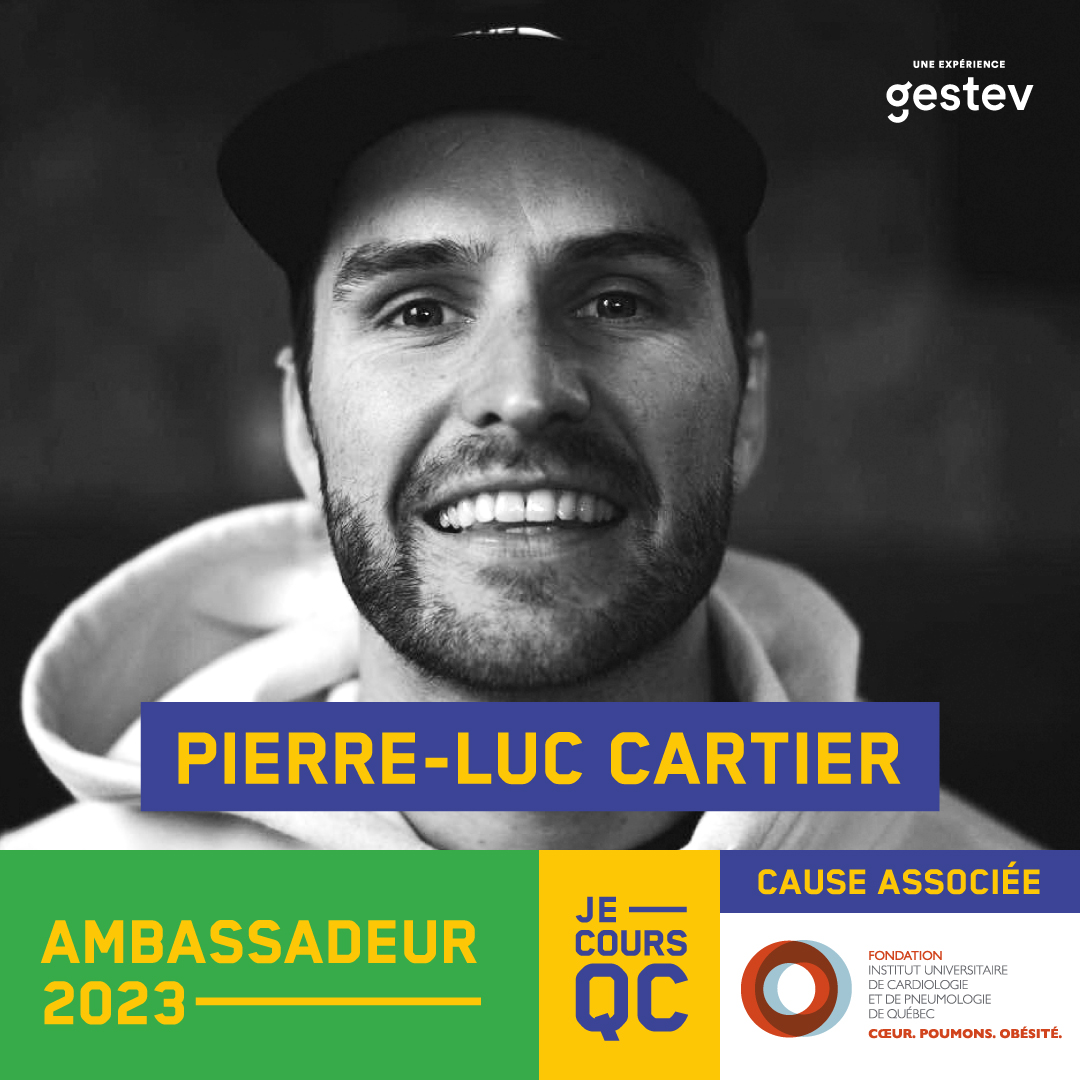 Pierre-Luc Cartier
Fondation Institut universitaire de cardiologie et de pneumologie de Québec – Université Laval (IUCPQ)
It is with great honor that we continue in 2023 with Pierre-Luc Cartier, our ambassador in collaboration with one of our associated causes, the IUCPQ Foundation. Pierre-Luc was introduced to hospitals at an early age. At just a few months old, doctors diagnosed him with a heart condition that would require lifelong follow-up. Surgical interventions thus followed one anther during most of his life.
In 2021, he crossed the finish line of his first ultra-marathon. Today, he hopes that his story will shed light on the prodigious work being done by the Institute's team and serve as an example for all those struggling with one or more heart disease.
A true symbol of courage, you'll have the chance to learn more about Pierre-Luc's incredible story throughout the season!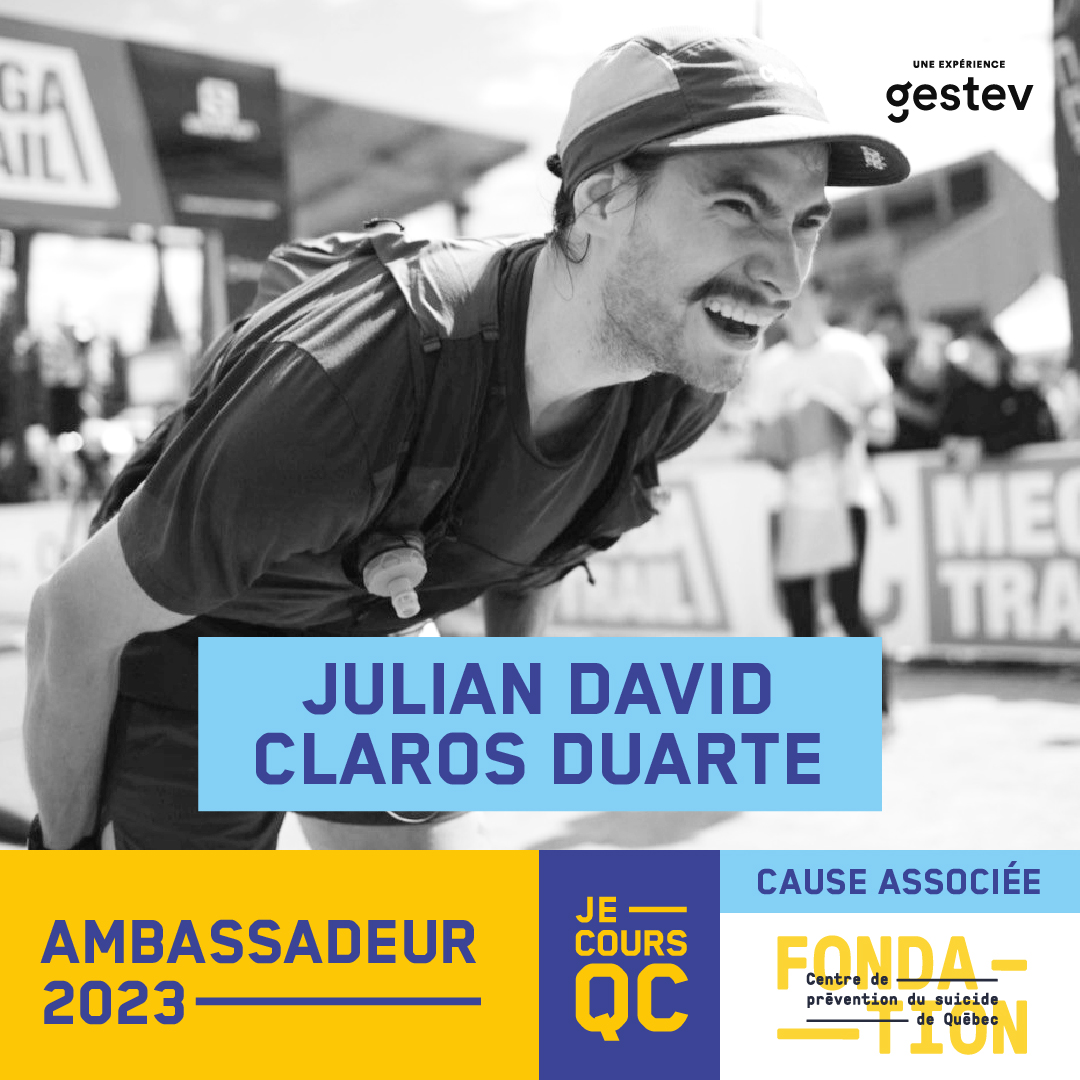 Julian David Claros Duarte
Fondation du Centre de prévention du suicide de Québec
We're delighted and proud to welcome Julian David Claros Duarte as an ambassador for the Fondation du Centre de prevention du suicide de Québec. Bereaved himself by his mother's suicide, Julian decided to join forces with the foundation and Je Cours Qc to encourage people to take care of their physical and psychological well-being. Having overcome numerous sporting and personal challenges, we salute his great resilience and warmly thank him for agreeing to team up with us. He will be present at all four of our events this season!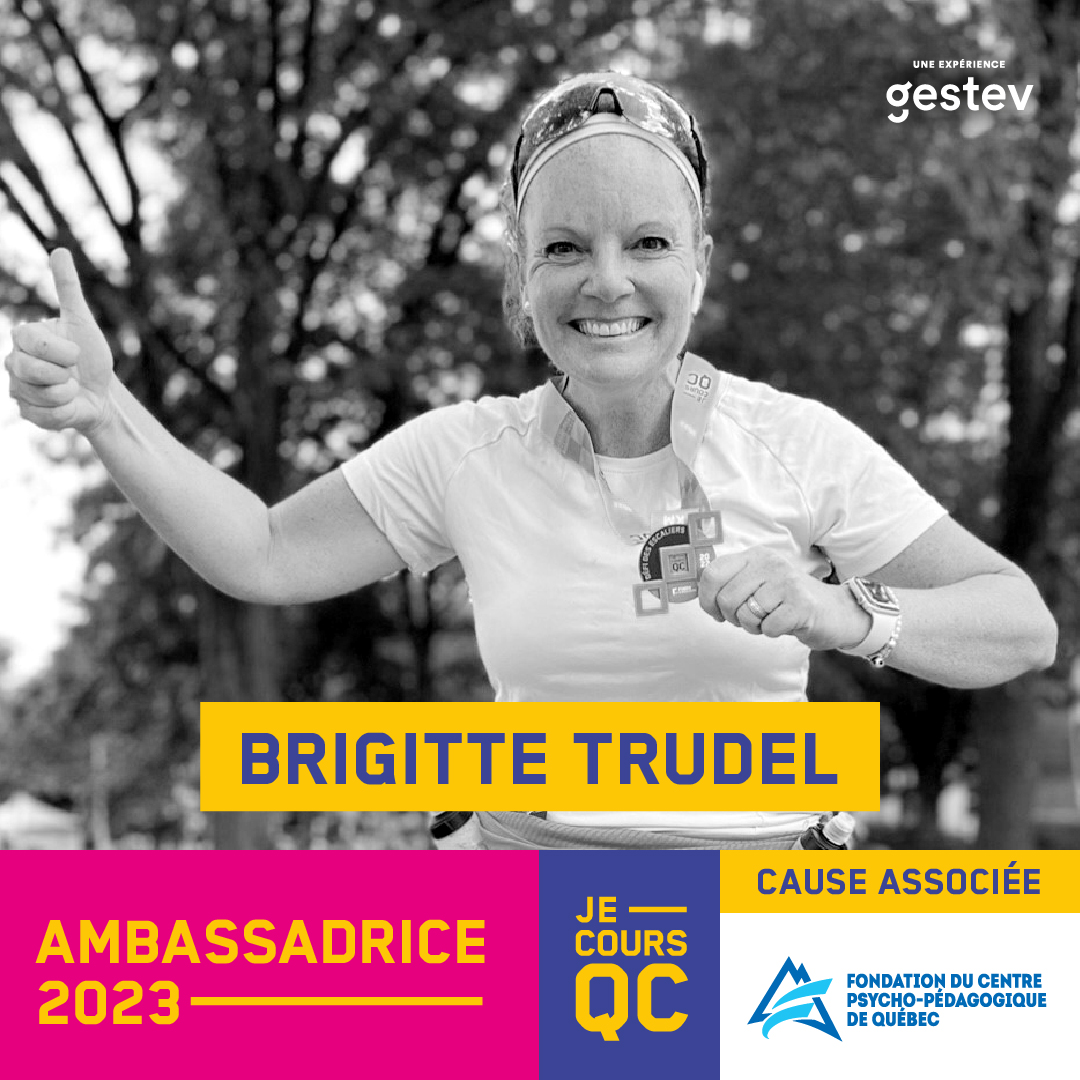 Brigitte Trudel
Fondation du Centre Psycho-Pédagogique de Québec
We also welcome Brigitte Trudel as a Je Cours Qc 2023 ambassador! General manager of St-François school, a private special needs school, Brigitte believes that physical activity is essential to her equilibrium. It's to support the Dynamites' sport activities that she's joining us this season. A keen runner, Brigitte is also an avid stair climber. She has averaged 275,000 steps annually over the past 6 years and will be joining us for the Défi des Escaliers in June. She will also be joining us for two other races during the season.