Lévis Half-Marathon - Associated cause
Our event is proud to be associated to two cause. Runners will have the choice to give to the cause they choose during their registration.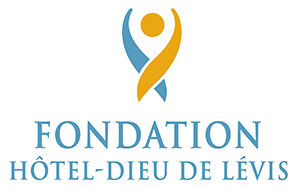 Since 1980, Fondation Hôtel-Dieu de Lévis has been essential to the development of the university-affiliated hospital, whether through the purchase of specialized equipment, the redevelopment of infrastructures or the support of research and ongoing training.
---
The Institut universitaire de cardiologie et de pneumologie de Québec – Université Laval (IUCPQ, the Québec Cardiology and Respirology University Institute) Foundation's role is to promote and support the work of the Institute, whose primary mission is the health of individuals with cardiorespiratory and obesity-related diseases.