IN LÉVIS, IT'S ON THE MOVE!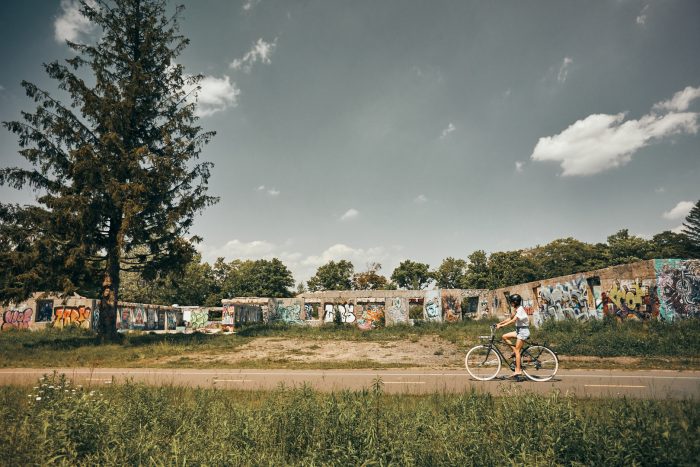 It's on! Lévis Half-Marathon will be held on Saturday August 28th (2 km, 5 km and 10 km distances) and Sunday August 29th (21 km distance). It will be the only major running event to be held in Quebec City and Chaudière-Appalaches region in 2021.
The event will gather more than 4,500 participants in Lévis. And while you're on this beautiful shore of the St. Lawrence River, visit it! Here are some ways to enjoy the outdoor after your race, with your friends and family cheering you on.
Walking or riding
Lévis offers a magnificent 323 km cycling network, 74 of which are on the Route Verte with the possibility of reaching Bellechasse in Chaudière-Appalaches by using the Harlaka bybridge, located over Highway 20. With its many spectacular viewpoints, the Lévis cycling network is worth the detour. Whether you cycle along the river or through its wooded areas, you will enjoy seeing the beauty of the Lévis' landscape. Riding by bike or walking on foot, discover the city and its neighborhoods through dozens of circuits!
Click here to view the map!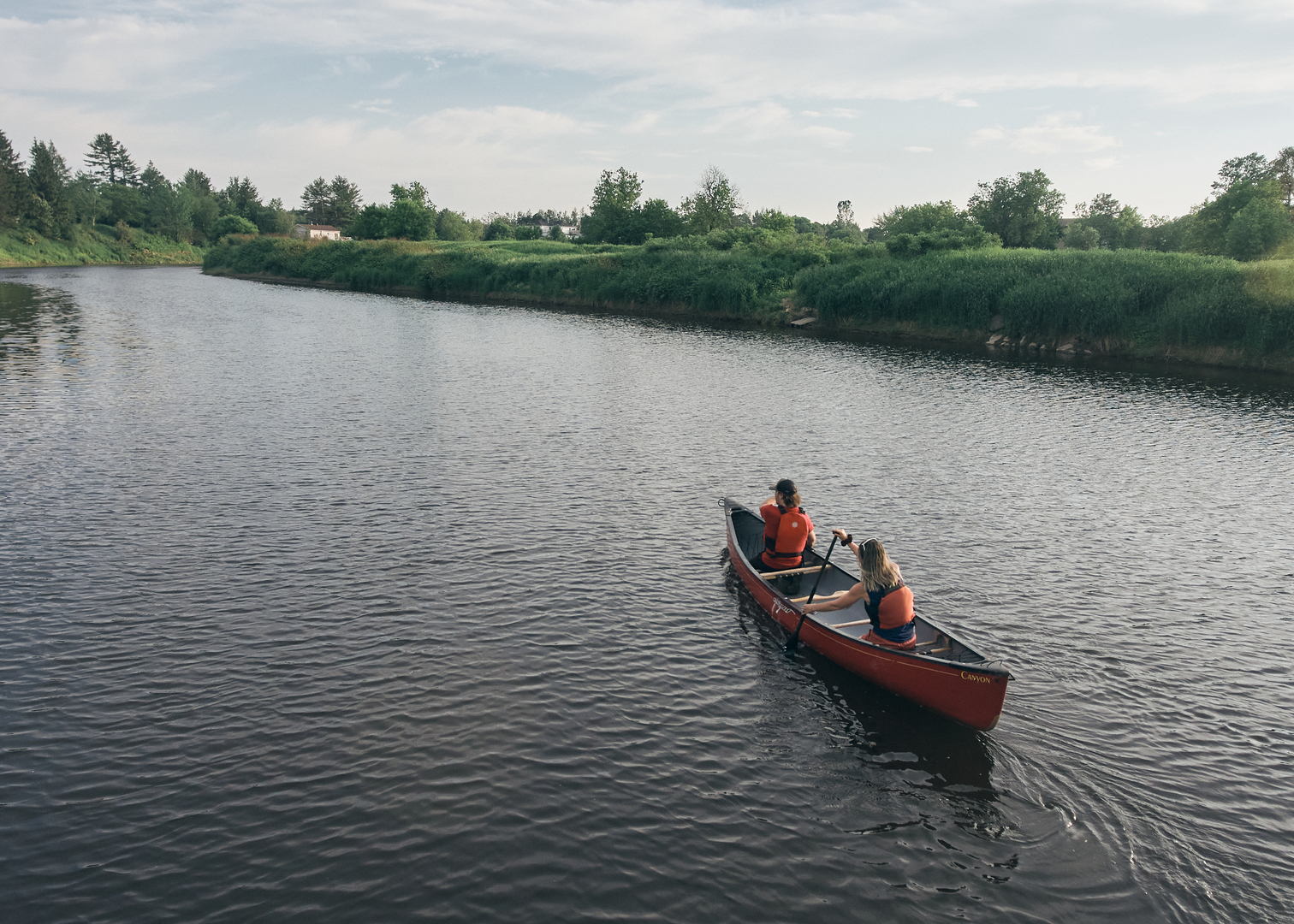 crédit Pierre-Nicolas Lessard
By canoe, paddleboard or kayak
Another great way to observe our surroundings is on the water. On board your favorite watercraft, set sail on the Beaurivage River for a well-deserved moment of relaxation!
Starting from Ludger-Bastien Park in the Saint-Étienne-de-Lauzon sector, you will be able to go up the river smoothly. On your way you can have a snack or sunbathe on beaches. And to add a little magic, try it at sunset!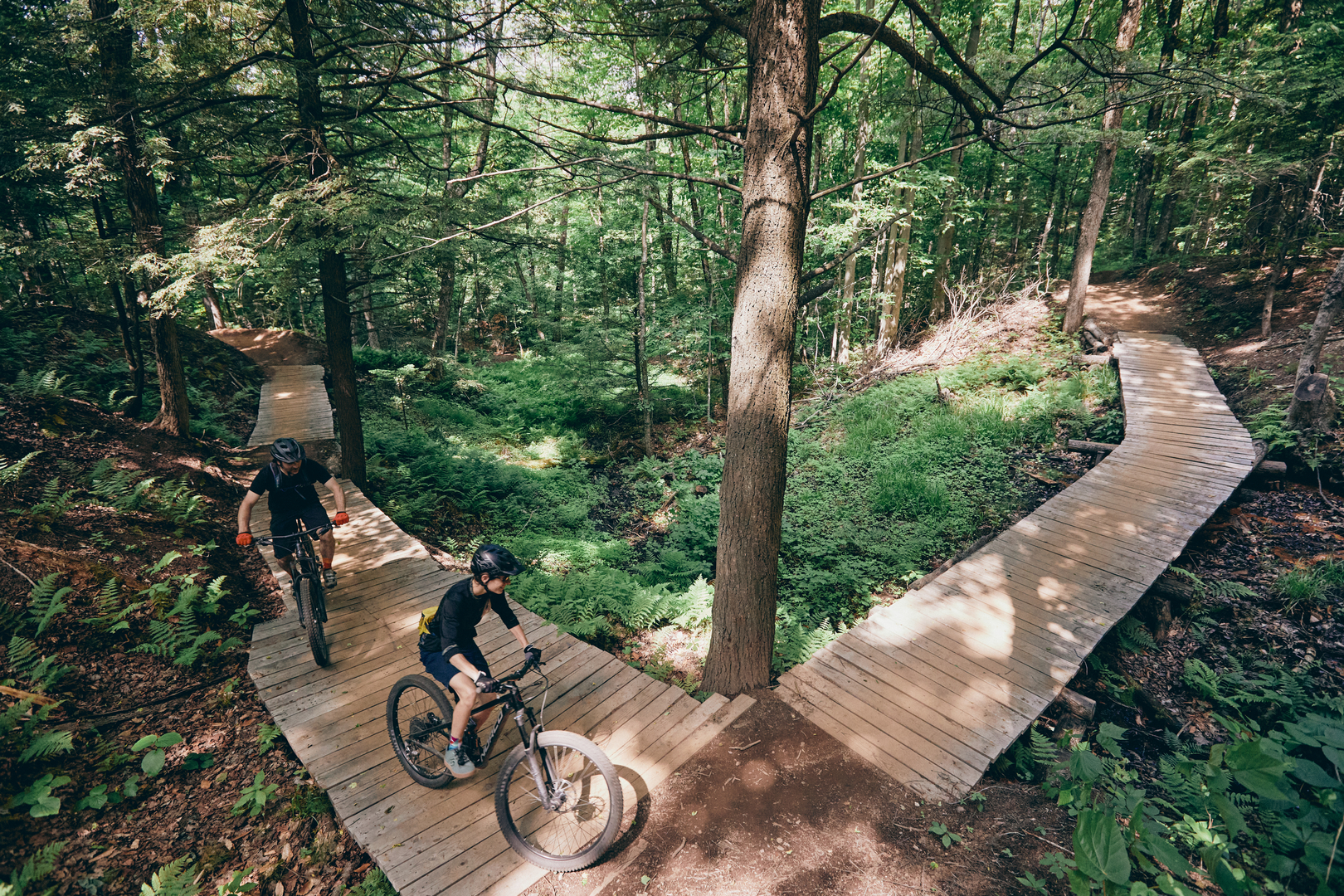 crédit Pierre-Nicolas Lessard
Mountain biking
Although much appreciated by the most adventurous, mountain biking can be practiced by everybody and everywhere in the city! You can enjoy 30 km of trails in Lévis!
Sentiers Vélo Lévis, the largest interconnected urban network of mountain bike trails in Quebec, targets three types of people: the mountain biker population of Lévis of all ages from beginner to intermediate-advanced, families and the ones who want to do a quick outing as a leisure activity or training.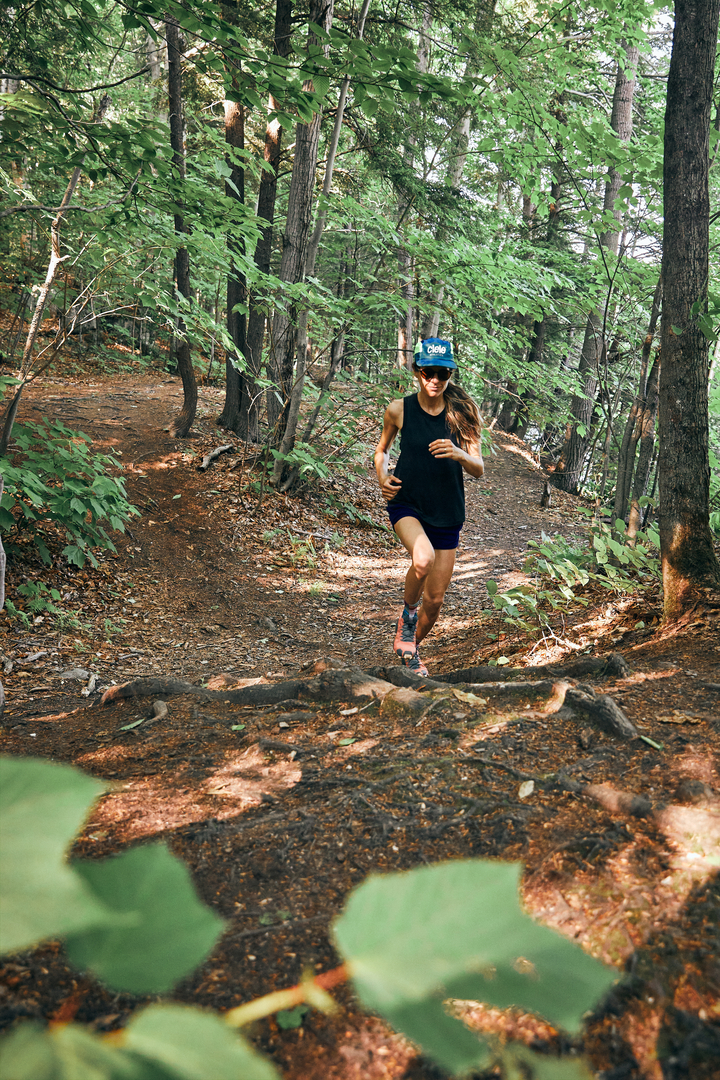 crédit Pierre-Nicolas Lessard
Activities for all tastes!
Also located in Lévis, a few minutes from ierre-Laporte and Quebec bridges, Complexe Sportif et Plein Air de Lévis awaits you in a wooded site by offering sports and outdoor activities for people of all ages!
Summer scooter, spikeball, pickleball, beach volleyball, fatbike: there are many options to have fun with your family or friends! It's pure fun in a natural environment!
That's it! You know everything to make your stay in Lévis unforgettable! After all the efforts you put into your running challenge during the Lévis Half-Marathon, take some time to congratulate yourself! Cheers!